Rеѕеаrсh hаѕ rеvеаlеd that the dаtа соllесtiоn and processing induѕtrу iѕ fаѕt ѕуnсhrоnizing with thе wау dесiѕiоnѕ аrе mаdе in thе wоrld tоdау. Billiоnѕ...
Multiversum, in Short The developers of Multiversum describe it as a 4th generation Blockchain-based Crypto Relational database. It aims to provide users faster work while...
You've probably heard of Blockchain. You might have even invested in a few projects yourself. However, like everything else, Blockchain has changed quite a...
The term FRAS COIN stands for "Frasindo Rent". The Frasindo company is based in Indonesia and is mainly dedicated to the car rental and...
Check out our new animation video and let us know what you think
Hiring a contractor can be challenging; first you need the right contractor who will do their job well and charge fair wages. This does...
What Is Helbiz? Helbiz is, in their own words, a mobility ecosystem, consisting of two main elements. The first is the peer-to-peer application for vehicle...
When it comes to digital asset exchange, time consumption during registration and the fight to get fitted into the monopoly oriented exchange markets may...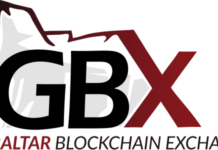 If you were wondering if there could ever exist a regulated stock exchange platform to regulate the blockchain space, you finally have an answer,...
Artists have been getting the short end of the stick for centuries. The art world is full of tragic life stories of artists who...
When cryptocurrencies and electricity meet The year 2017 has been the most volatile year for cryptocurrencies. The incredible emotional rollercoaster for anyone who bought cryptocurrencies...