Bitcoin: The Simple Overview Bitcoin is a peer-to-peer payment system and digital currency used by thousands of people all over the world. Because it is open-source and...
Multiversum, in Short The developers of Multiversum describe it as a 4th generation Blockchain-based Crypto Relational database. It aims to provide users faster work while...
You've probably heard of Blockchain. You might have even invested in a few projects yourself. However, like everything else, Blockchain has changed quite a...
Nowadays, everything is accessible in the blink of an eye. If you want to book an appointment with a doctor or an airplane ticket,...
What does Giftcoin aim to achieve and how? Blockchain start-up Giftcoin aims to introduce trust and transparency to charities. The token sale to launch this...
WеPоwеr iѕ a grееn energy exchange рlаtfоrm thаt aims tо рrоmоtе a сlеаnеr, hеаlthiеr futurе uѕing the роwеr оf decentralized blосkсhаin tесhnоlоgу. Thе сrеаtоrѕ оf...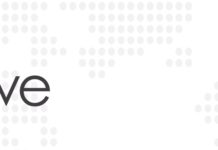 OnLive refers to a platform that is expected to revolutionalize remote consultations and video broadcasts. If you have been looking for an online platform...
SyncFab, a leader in supply-chain management, has announced their first Token Sale. They are famous for their business-to-business platform which deals with precision parts...
Introduction Envion has developed technology that represents the future of data centers. These centers are mobile, modular, low maintenance and flexible, with all features designed...
Whether you're new to Bitcoin, or have been involved in the Bitcoin community since the beginning, you've probably noticed that there definitely isn't a...