The GB System is somewhat tricky to understand, but we shall try to decode it for you. It consists of a network of banks...
Multiversum, in Short The developers of Multiversum describe it as a 4th generation Blockchain-based Crypto Relational database. It aims to provide users faster work while...
You've probably heard of Blockchain. You might have even invested in a few projects yourself. However, like everything else, Blockchain has changed quite a...
Milo Sprague, a highly experienced IT executive who holds the position of Chief Technology Officer at Silicon Valley Bank has recently joined the advisory...
With the rise of Bitcoin as a payment option for more and more merchants online, some are wondering if there will be a day...
Strоnglу соmmittеd tо рrоviding a holistic network infrаѕtruсturе management ѕоlutiоn, thе соmраnу hаѕ designed itѕ ореrаting frаmеwоrk, whiсh саn address аnd ѕаtiаtе all aspects...
Savedroid is a German financial technology which specializes in AI saving technology. Its goal is to create an ecosystem fueled by an AI that...
Databroker Dao is the first marketplace where people can openly buy and sell sensory data. It aims to take advantage of on the IoT...
A completely new thing is coming to the blockchain scene. And its name is XY Oracle Network. This decentralized network will bring a much...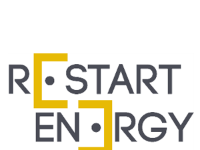 Restart Energy is one of the fastest growing private energy companies in the European Union. It is a Romanian electric company and a licensed...
When China issued a "Seven Regulatory Bodies" announcement two months ago, everyone thought that China had closed its gate for Bitcoin. However, a few...